Survival indie game Live Hard has released a small plot storyline for us today to help flesh out the game Live Hard currently being worked on. It is a simple yet satisfying begining.
http://www.indiedb.com/games/live-hard
--copy and paste--
It's time to tell you a bit more about the plot.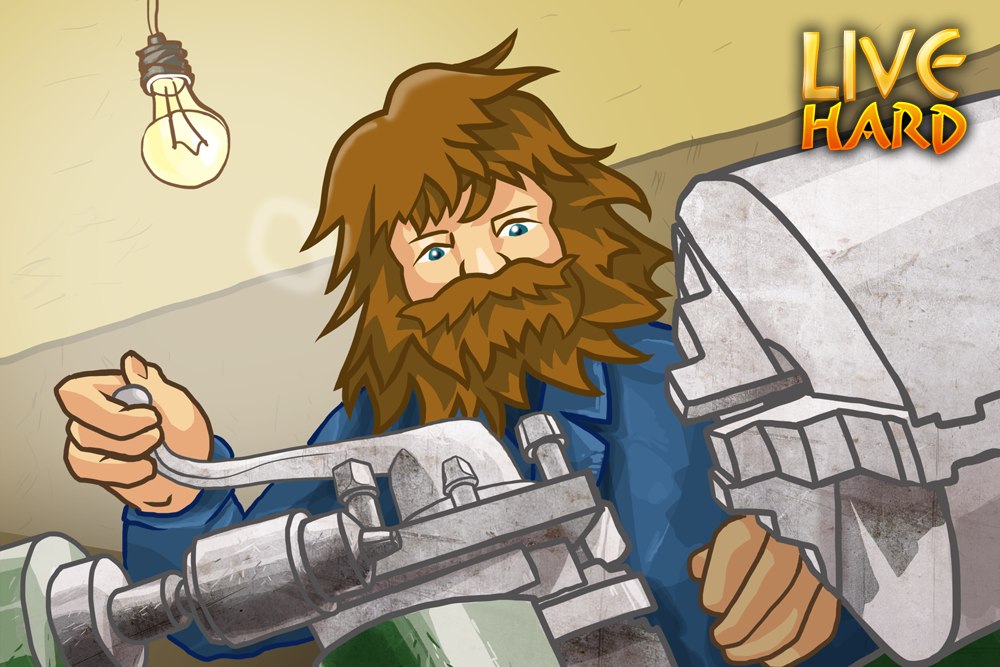 Our hero's name is Ivan. He's a factory worker from Syberia where he worked all his life. One day, while he was watching a TV program about tempting and mysterious far away islands, something ticked in his head! The idea of living on an inhabited island seemed wonderful! Shining sun, deep blue ocean, fresh exotic fruits.. and all of that for free! It sounded like heaven on Earth! And so he realised that his life dream would be to live that way. No job, no responsibilities... only a neverending vacation!
To be continued.